1. Want to subscribe?
Click "Follow" on the show page.
Now you can find the show under Your Library > Podcasts.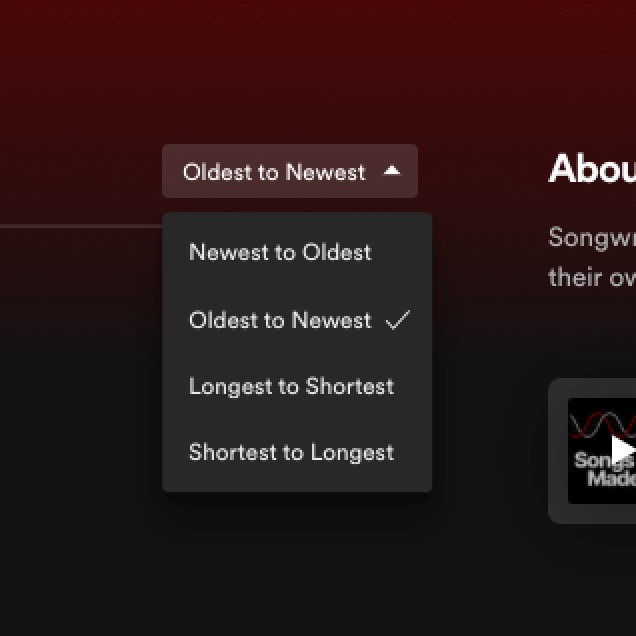 2. New listener?
Switch to "Oldest to Newest" to start at the beginning.
3. Want to save an episode?
Click "+" on any episodes you want to listen to later.
This adds a new section "Your Episodes" to your library.
If you're on Spotify Premium, you'll hear each episode's songs in full. If you're on free, you'll hear a 30-second preview of each track.